The Occupational Safety and Health Administration issued more than 58,700 violations in 2016, according to internal agency records. Total violations have dropped precipitously for the last six years.
However, fine amounts have risen significantly over the same period. Now, those who receive serious violations incur penalties of $12,675 per safety infraction, while willful or repeat offenders - more than 6 percent of all violators recorded in 2016 - must pay fines of $126,749 per violation. In short, while many organizations are improving their health and safety protocols and allocating more resources toward compliance, they are likely to pay hefty penalties for the smallest of miscues.
How can businesses avoid this kind of situation? Implementing environmental health and safety software is an effective solution. Firms in numerous industries have recognized the benefits that come along with this software and are setting aside large amounts for EHS implementation. Last year, the worldwide market for EHS platforms surpassed $932 million, the analysts at the market research and consulting firm Verdantix discovered. They also expect the segment to expand at a compound annual growth rate of 11 percent over the next three years, eventually reaching the the $1.4 billion mark.
This data indicates widespread enthusiasm for advanced EHS technology and its impact on workplace safety and compliance. Here are some examples of how EHS solutions positively affect the latter variable, a major concern for modern organizations of all sizes:
Bolstering visibility
EHS platforms allow operational stakeholders and others involved in the shop floor processes to easily record and track data related to hazards, incidents and inspections via easy-to-use online tools, according to Manufacturing Business Technology. This capability eases recordkeeping activities, facilitating accurate reporting and laying the groundwork for actionable, data-backed workplace safety strategies that work.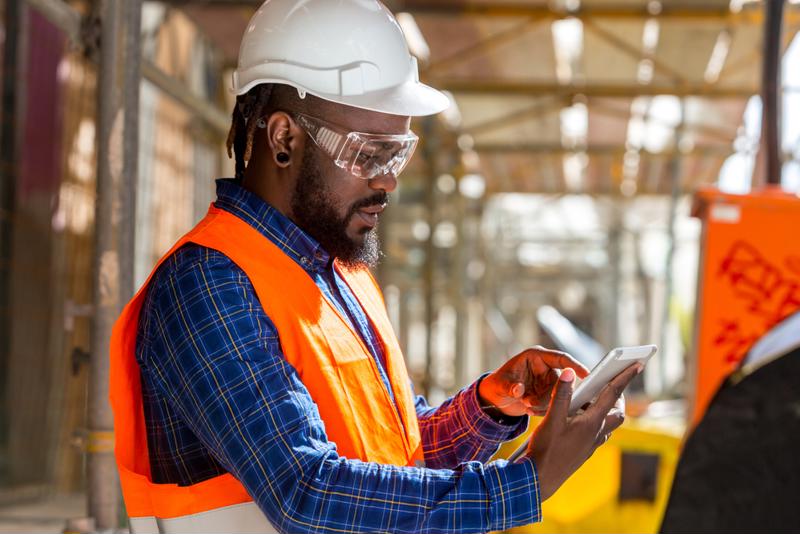 Promoting accountability
With more accurate hazard and incident insights available, businesses can develop cultures of accountability, making it easier to maintain compliance, EHS Today reported. How? Workplace safety personnel can easily access data from centralized portals associated with specific areas of the operation, giving them the power to doll out corrective actions and address individuals or groups that need to do more to facilitate safe work environments and promote good behaviors.
Improving efficiency
Organizations maintaining outdated EHS recordkeeping apparatuses often find it difficult to achieve OSHA compliance, as the task of logging incidents or hazards becomes overly tedious and detrimental to productivity and, ultimately, the bottom line. Of course, large fines also carry significant fiscal impact. For instance, last year one auto parts producer racked up 57 separate violations and incurred a penalty of $3.4 million, Safety News Alert reported. EHS software helps companies avoid such situation by enabling them to track shop floor events and dangers with ease, a capability that, in turn, makes it possible to meaningfully address them and achieve compliance.
In the end, EHS platforms offer too many advantages to pass up - especially in the modern compliance climate where one simple slip-up can cost tens of thousands. Enterprises prepared to embark on the EHS implementation journey should consider connecting with ProcessMAP today. Our cutting-edge EHS solutions help leading industrial firms such as Cardinal Health and Goodyear maintain safe working conditions and avoid OSHA fines. Contact us to learn more.