Businesses that are able to turn the EHS corner often lean on internal champions who harness resources inside and outside the organization to overhaul safety management practices.
Organizations across numerous industries have been actively working to improve workplace safety in recent years. These efforts are paying off.
Nonfatal occupational injury rates have dropped significantly over the last dozen years, falling from five to three recordable cases per 100 workers, according to research from the Bureau of Labor Statistics. At the same time safety compliance mishaps have also diminished. In 2011, inspectors for the Occupational Safety and Health Administration distributed 85,514 violations, according to agency records. In 2016, the agency handed out 58,702 violation, constituting a decline in citation distribution of more than 30 percent.
In short, businesses are steadily improving their environmental health and safety management practices, with many implementing formal improvement efforts. While effective planning and execution underpin these programs, leaders actually propel them to success. Businesses that are able to turn the EHS corner often lean on internal champions who harness resources inside and outside the organization to overhaul safety management practices. How do these individuals successfully spearhead these transformations?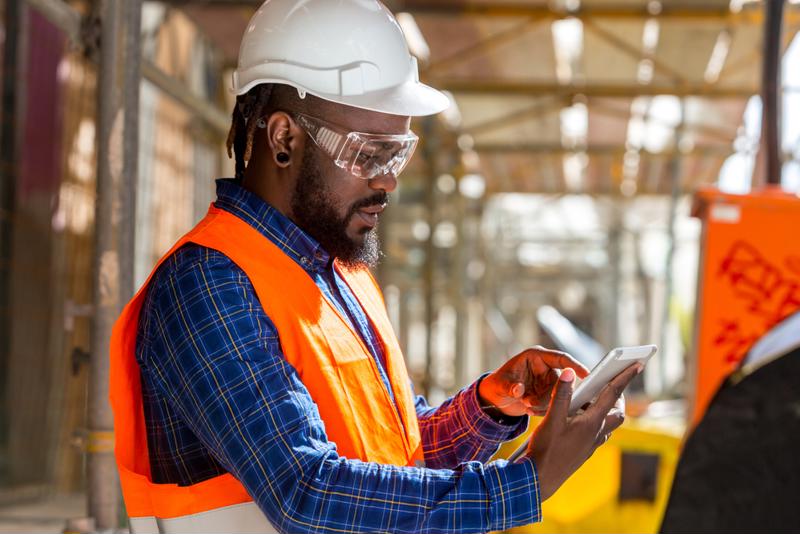 By embracing data
One of the most consequential steps organizations hoping to bolster their EHS management practices can take is adopting data-based hazard and injury monitoring and reporting methods, according to EY. Internal safety leaders must enthusiastically embrace evidence-based EHS methodologies and use their positions to promote such strategies. From an execution standpoint, this involves championing new Environmental Health and Safety Software, like the ProcessMAP enterprise solution, which facilitates the data-driven injury tracking and reporting workflows that drive EHS improvement. Leaders that take up the mantel of safety analytics can affect great change and successfully overhaul health and safety operations within their businesses.
"Leaders propel EHS management programs to success."
By building relationships
While EHS leaders have ample experience managing shop floor conditions, most are disconnected from the actual machinations of production and the individuals that participate in these processes. This separation can make it difficult to design, implement and lead successful workplace safety initiatives, as strategies that work on paper may not line up with the conditions on the shop floor. With this in mind, EHS leaders should focus on developing strong bonds with the professionals who drive everyday production activities, EHS Today suggested. This methodology lends the stakeholders in charge of safety improvement the actionable insight they need to make an impact.
By practicing accountability
Accountability is the basis for effective EHS management practices. Businesses must acknowledge workplace safety shortcomings and implement programs to address these deficiencies. EHS leaders are, of course, responsible for directing these efforts and therefore should establish cultures of accountability on an operational level. This involves installing hazard and injury tracking solutions, developing policies for using the performance metrics generated by these tools and, most importantly, accepting responsibility for outcomes both good and bad, according to the National Safety Council.
Workplace safety leaders can help transform EHS management practices at their respective organizations by adopting these tried-and-true leadership strategies.
Here at ProcessMAP, we help EHS leaders achieve results by providing world-class Environmental Health and Safety Software capable of catalyzing transformation. EHS stakeholders at major firms such as Cardinal Health and Goodyear leverage our solutions to keep workers safe and achieve compliance. Contact us to learn more or schedule a demo.